10 Best Indian Web Series to Watch … or Re-watch!
Here's a look at our list of the 10 best India-based web series, which probably deserve more than one watch!
Web-based platforms have undergone a massive overhaul in the last couple of years. With the internet being very much accessible to the Indians thanks to the massive decrease in the cost, the big players in the online media-services providing space (Netflix and Amazon mainly) have invested heavily on Indian-based shows, to capitalize on the increased access of internet in the country. We have ourselves witnessed many such shows in the last year or so, with many of them hitting the right notes, while many failing to do so.
Considering the current situation of lock down due to the Coronovirus issue, this seems a perfect time to visit, or revisit, some of the top Indian shows which are available on the online media services platform. So here is my take on the top 10 Indian web series, in the ascending order…
10. Little Things
Little things is about a young, live-in couple in Mumbai whose everyday life is portrayed in a very refreshing and sweet way. I am personally not into the rom-com genre, but the realistic take on the couple's flourishing love, which sometimes hits roadblocks, surely makes for good viewing.
Available on Netflix (3 seasons).
9. Inside Edge
One of the earliest originals to be widely marketed and starring some relatively big names (Vivek Oberoi, Richa Chaddha), this series combined two of the most attractive things for an Indian – glamour and cricket. The gritty thriller had a fresh and dynamic ensemble cast, with some really well filmed cricket games as well. First season was great due to the novelty factor, while the second season was above average at best. Still worth a shot for all interested in the politics of cricket.
Available on Amazon Prime Video (2 seasons)
8. Special Ops
One of the latest series to release on the online platform, Special Ops follows the team at RAW who try to uncover if there is a single mastermind behind terror attacks in India. Created by Neeraj Pandey, the biggest strength of the series is none other than the ever dependable lead actor Kay Kay Menon. The other cast members do well, with a lot of footage given to Karan Thacker. Sajjad Delafrooz (Tiger Zinda Hai) also does really well as the villain and should definitely get more roles in Bollywood. Overall, with good production values, decent twists and Kay Kay Menon, Special Ops is a good espionage drama worth your time.
Available on Hotstar (1 season)
7. Kota Factory
Set in the city of Kota in Rajasthan, which produces "successful" students like a factory, this series is a gem which exposes the reality of the rat race in the educational system. Probably India's first black and white web series, Kota Factory tries to expose the business of the educational institutes in the city, in a subtle yet commanding way. The ensemble is incredible, with Jitendra Kumar's character Jeetu Bhaiya being the clear cut winner! Worth a watch for sure!
Available on TVFPlay and Youtube (1 season)
6. Mirzapur
If you are into gangster dramas, look no further! The seemingly lawless land of Mirzapur is ruled by the Kaleen Bhaiya (Pankaj Tripathi). Carpet business is just his cover; Kaleen Bhaiya carries out illegal activities like dealing in desi kattas (guns), blackmail and drugs to name a few. When Kaleen bhaiya hires the brother duo of Guddu (Ali Fazal) and Bablu Pandit (Vikrant Massey), Kaleen's son Munna (Divyendu Sharma) feels threatened. What follows is a vicious game of deceit and twists.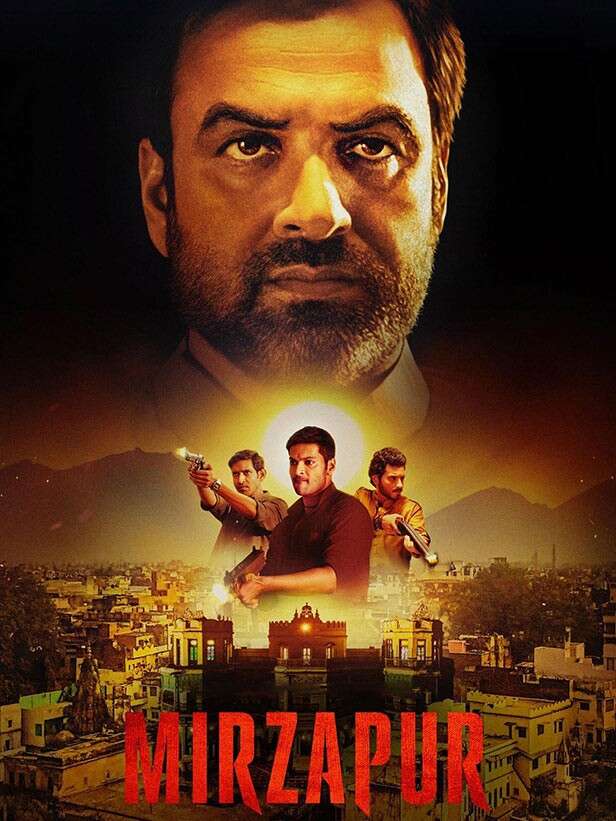 I personally had a lot of complains with the screenplay, but the strong cast covers that up without a doubt! Pankaj Tripathi is a sensation, and he is ably supported by the other males leads, who play the roles of wannabe gangsters with aplomb. The series becomes lively towards the end and surely will make you want for more.
Available on Amazon Prime (1 season)
5. Delhi Crime
Based on the gang rape of Delhi which shook not only India but the whole world, Delhi Crime is a vicious, daring and shocking take on the incident and the after-math. The series is definitely difficult to watch, and sometimes you may feel it does try to take sides of the authorities, who were questioned by every citizen on their supposedly weak action. Nevertheless, Delhi Crime is an important series and must be watched for hitting some important notes. Shefali Shah was a revelation and she is reason enough to watch the disturbing drama.
Available on Netflix (1 season)
4. The Family Man
Frankly, I started watching this series which low expectations. The makers Raj and DK had just delivered a big flop movie (A Gentleman) so probably the pressure was high. But boy didn't they made a solid comeback!
Spy thrillers are a tough genre to crack, but Raj and DK not only cracked the "spy" code, but also delivered a family drama amid all the action and thrills. The Family Man takes some time to build up, but the last few episodes are just breathtaking! The cinematography also captures the beauty of the valley with grace. But the biggest reason to watch this series is Manoj Bajpai. He is impeccable as the family man who has to act as a spy for the country. Not to forget the well-scripted show has a fantastic supporting cast.
Available on Amazon Prime (1 season)
3. Sacred Games
So the bronze medal in the list goes to arguably the TV series which proved to be the gamechanger for Netflix in India. With the biggest ensemble cast seen in any Indian series, Sacred Games was a rage when it released. The characters of Ganesh Gaitonde, Bunty, Cuckoo became household names. The first season of Sacred Games cannot be called anything less than a blockbuster! The cliff-hanger of a first season ended on a powerful note, but that also meant huge pressure on season 2 to deliver. I won't say the second season was bad, just that the standards set by season 1 were way too high.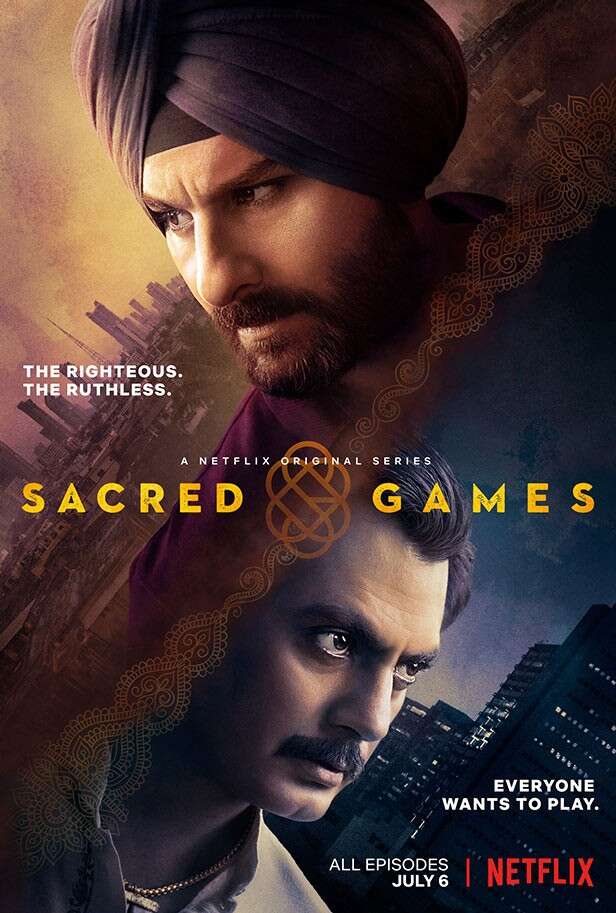 Based on a 2006 novel by Vikram Chandra, Sacred Games delves into the death of Ganesh Gaitonde (Nawazzudin Siddiqui) who, before committing suicide, calls up police officer Sartaj Singh (Saif Ali Khan) to tell him the city will be destroyed in 25 days. Saif is convincing as a Sikh police officer, Radhika Apte is delightful as a RAW agent. Nawazzudin Siddiqui was an expected revelation, and there is no other actor who could have dared to play the role of Gaitonde like him. Another standout performance was by Kubra Sait, who played a transgender singer and dancer Kukoo. But for me, my favourite character was Bunty, played by Jatin Sarna. And I don't need to explain why he is my favorite! The true global Netflix series made in India.
Available on Netflix (2 seasons)
2. TVF Pitchers
Much before Amazon Prime and Netflix were the "it" thing, or web series became a common mode of entertainment, Pitchers was that show which probably made many people ditch their TV for the laptop. The series is entertaining, well-acted, fast-paced and has a basic premise with which many of us are familiar – start ups!
Pitchers is a show about four friends who quit their high paying jobs to work on their 'million dollar idea'. From their routine corporate lives, the switch is no easy, but these four guys are motivated to start their own company and to be masters of their will. This five-episode season takes us through the struggles of this group as they work towards turning their dream to reality. One very famous dialogue of the series "Tu kya hai, tu beer hai.." is just one of the examples of brilliant writing which elevates the series. Worth a watch, and will definitely inspire you to rise on your own!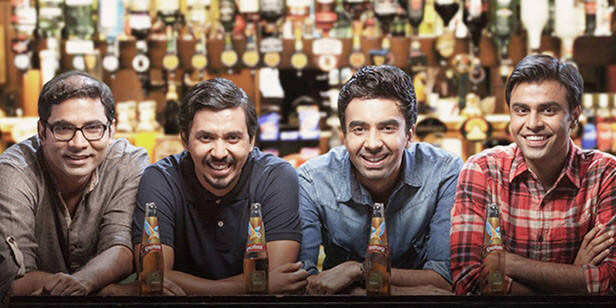 Available on TVF Play (1 season)
1. Made in Heaven
The top honours on this list goes to a series which is basically about two wedding planners and their experiences in their own life, or in the lives of their clients. But what seems to be a simple story is more complex than you can imagine!
Made in Heaven is the brainchild of two of the best writers in Bollywood, Zoya Akhtar and Reema Kagti (Gully Boy). The story involves two wedding planners Tar and Karan, who often deceive to make their way past people. But it is not only them who are adopting deceit to make their lives better. Made in Heaven exposes the dark side of individuals, and shows how manipulation is the biggest weapon to get to your objectives. The best thing about this well-made drama is how various topics of discussion are covered well in various episodes, without rushing into the conclusion. Section 377, adultery, the wedding circus are just few of the topics beautifully portrayed.
Among the cast, Sobhita Dhulipala is a sensation! She burns the screen with her presence, and her expressions say louder than words. Arjun Mathur is controlled and natural as the gay wedding planner, who also shares some poignant friendship moments with Tara really well. The supporting cast is top notch, with the end of season 1 leaving a lot for the second season; due in 2020.
Available on Amazon Prime (1 season)
Comments